I met Tessa, 21, in a class I taught as part of her drug rehab. What she taught me confirms the benefit of spiritual roots beginning in childhood.
Tessa's story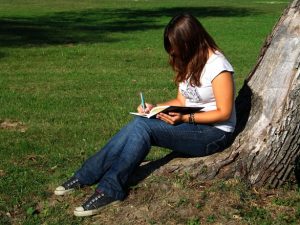 Tessa (not her real name) gave me permission to use this letter she wrote as part of her recovery. Notice how she writes about her drug use as a relationship that she could turn to for support, eventually replacing it with her relationship to her higher power.
My dearest friend,

I am writing you to inform you that we can no longer be in each other's lives. I no longer need you.