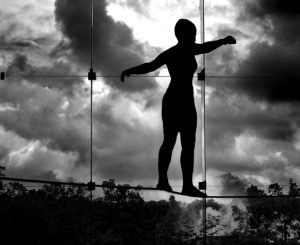 The tightrope walk may be an apt analogy for one's teen years. Exhilarating and risky, these years are better navigated following some serious practice time/strength training and a safety net.
"Researchers are beginning to discover the importance of being a spiritual person, especially for teens," according to Larry Forthun, associate professor at the University of Florida.
What spiritual components comprise practice time/strength training?
At least one positive friend. Scott, a high school senior, lives with his sister and her boyfriend. Scott found a supportive church youth group. These friends encourage him as he works on submitting college applications and they understand when he says his connection with God is a top priority.