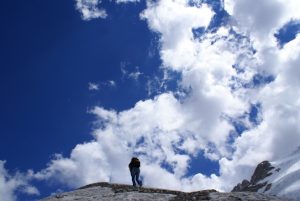 Their future brightens when we bless children with a sense of assurance that they have what it takes to accomplish their goals, to push through challenges and heartaches. We do this through acknowledgement of the child's worth. We back it up with our own investment of time and presence to see it through.  I've heard one of my mentors, Becky Bailey, do this so well:
Of course you can pass the test next week. Let's study together.
I know you're scared, but you can do it. I believe in you.
That's a great goal. Go for it!
Okay, the training wheels are off. I'll be right beside you, but you can ride the bike alone.