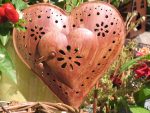 Are you a teacher, dad, grandparent–someone who will coach children in their Mother's Day messages and gifts? Here are some fresh ideas to get them started on their messages.
Young children may touch mom's heart with their crayon-drawn cards….
….but older children can begin to venture outside the box  of "Thanks for all you do for me" into specific actions mom does. Just two or three of them will communicate a deeper level of appreciation perhaps.
Older children and teens can begin to articulate specific qualities, character, personality traits and attitudes.
These creative sentences may spark children's short messages affirming the spirit of their mother. I like these ideas offered by Keely Chace :
You're the glue that holds us together.