These ideas for discussing the possibilities of such a relationship are written at a child's vocabulary level. Adapt it as needed for a child's unique situation.
Your connection with God starts with God.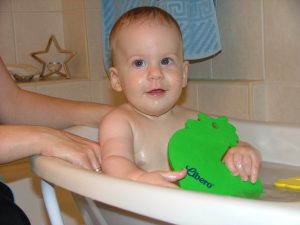 From the beginning of your life, God provides a family for you, intending that you will learn what love, nurture and care are. As an infant you responded to God when you experienced delight in looking at your parents' faces, feeling warm bath water on your skin or being cuddled.
God's bond with you is ready for you to join in whenever you want to.
God has been preparing it all along. Your human spirit–inside of you–is where this relationship develops. Since God is spirit, God provided you with your human spirit so you would have the inner space to hold a relationship with God.